Awareness asks for responsibility. It asks us to hold ourselves accountable.
Is awareness empowering?
Yes. Awareness in many ways is the key that unlocks change in our lives, but only once we become fully willing to open up to it. To face the overwhelming feelings and resist the urge to run away and give up.
We avoid being overwhelmed with baby steps.
But, baby steps takes even more patience and perseverance to stay the course, because with baby steps the journey takes longer.
When I first came to an Adult Children of Alcoholics meeting, way back in 2007, I first had to learn that I needed the group. The recovery process is often a "peeling back of layers" and I felt I needed to first seek counseling for the child and relationship abuse I had suffered, first. Counseling helped me to learn about what happened to me but I remember feeling a
homecoming
when I joined ACA (or ACOA, as its sometimes called.) At 27, I needed to learn that as a young adult I was still more child than adult, and if I was going to grow up, I needed the guidance to do it right.
We met Wednesday nights at 7 pm, inside the fellowship hall of a local Episcopalian church.
The conversation flowed as easily as the industrial -sized coffee pot, and I met a lot of acquaintances that later became good friends.
Gradually, we healed together as we studied the steps and read from the
"Big Book."
I wrote for their newsletter and moved forward.
The domestic violence counseling opened up my awareness to a need for counseling. And, after 2 years of that gave me an understanding of why the abuse and what caused the abuse and why abuse was attractive --and attracted-- to me.
Recovery is/was/still is a long road
.
Life is good --better--when we choose to wake up and live with awareness. Learning to accept what we can and cannot change, and developing the wisdom to know the difference.
Where are you in your recovery journey? And, are you fully aware of what happened to get you here?
Image credit: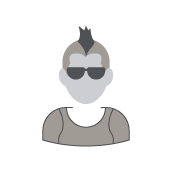 © creativecommonsstockphotos
ID 96117692 | Dreamstime Stock Photos